School leaders led a team to visit postgraduates in winter vacation
Journalist: Shaoyan Song Photographer: Shaoyan Song Editor in charge: Gong Cheng
On the morning of February 4, Shuxia Feng, vice president, and five people from the Graduate School (graduate work department of the Party committee) visited the graduate students on the second floor of the college during the winter vacation. Hongtao Zheng, Secretary of the Party committee of the college, Shenglei Fu, President of the College, Jiajun Qiao, executive president of the college, and related teachers participated.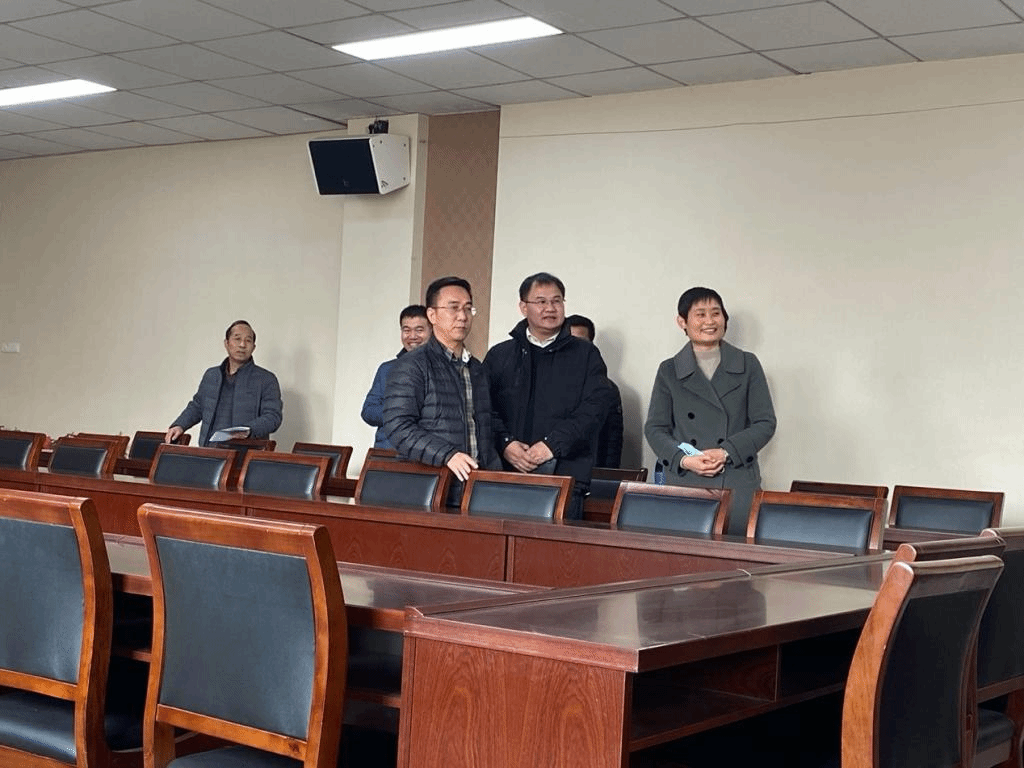 Shuxia Feng cordially inquired about the living and learning situation of the students staying in our college during the winter vacation, understood the reasons for the students staying in school, and told the students to enhance their safety awareness, do a good job in protection, cooperate with the school management requirements, and timely put forward to the school and College in case of any difficulties, so as to solve them in time.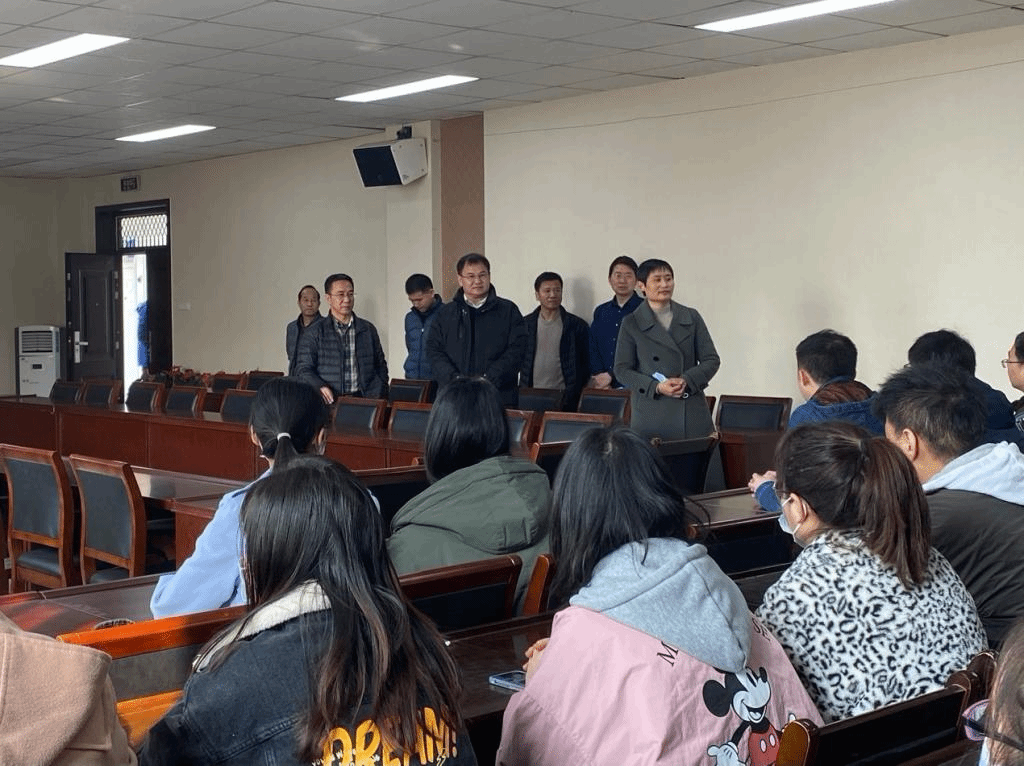 Hongtao Zheng introduced the situation of the students staying in our college to the leaders of our college. At present, there are still relatively many graduate students staying in our college due to the need of scientific research. After February 8, except for 16 students staying in special circumstances, the rest of the students will leave the school in order to go home. The college will provide good study and life guarantee for the students who stay in school, and ensure that everyone has a safe and happy Spring Festival in the school.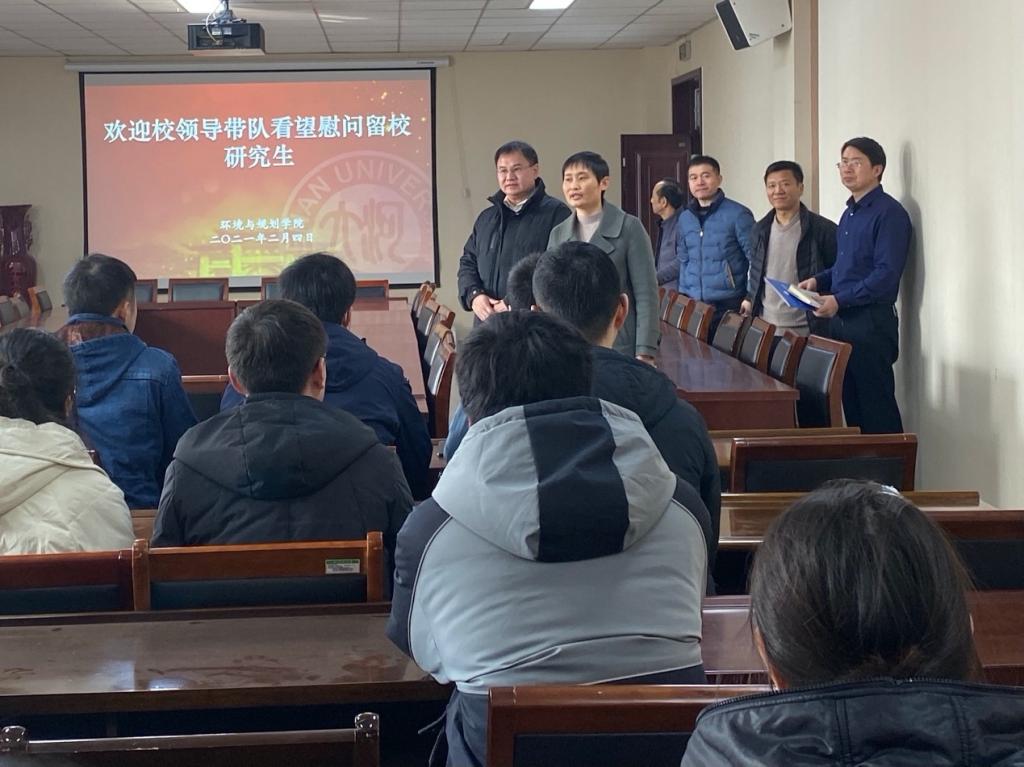 Shenglei Fu urged the students staying in school to strengthen contact and help each other, pay attention to the physical and psychological state of the students around them, and report their personal learning and living conditions to their tutors regularly during their stay in school.
Finally, the leaders of the school distributed consolation materials to the students and wished the teachers, students and parents a happy new year.