Professor Zhu Biao of Peking University was invited to give an academic report in our college
Editor in charge:Ma Jiayu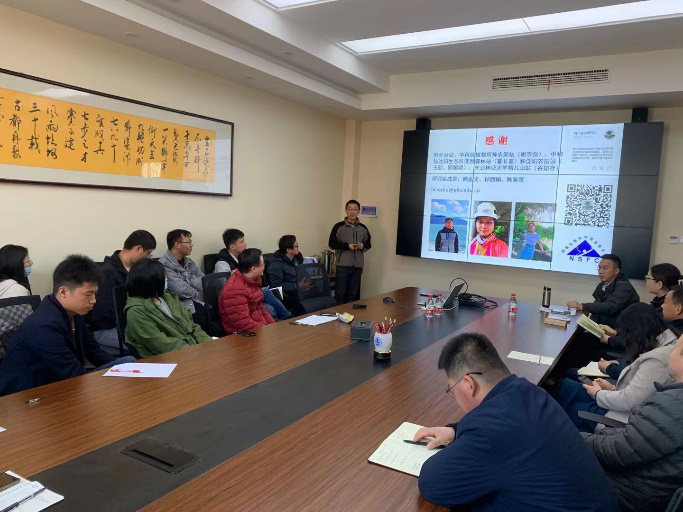 On the morning of March 22, at the invitation of President Fu Shenglei, researcher Zhu Biao of Peking University made an academic report entitled "the relationship between plant root functional traits and ecosystem carbon cycle process" in the lecture hall on the third floor of College of environment and planning. The report was presided over by President Fu Shenglei.
President Fu Shenglei gave a brief introduction to researcher Zhu Biao and warmly welcomed his arrival.
Researcher Zhu Biao's report focuses on four aspects: first, "the relationship between root respiration and other traits", combing different root traits; second, "the relationship between root exudates and other traits", expanding the theory of plant economic type spectrum; third, "the relationship between root functional traits and Rhizosphere effects", analyzing the correlation between plant root physiological traits and soil carbon process; fourth, "the relationship between root exudates and other traits" It is "the effect of root system on soil organic carbon", which puts forward a new mechanism of rhizosphere stimulation effect. After that, researcher Zhu Biao made a prospect for the future research focus of underground ecology, especially the root functional traits.
Researcher Zhu Biao's wonderful report is rich in content, simple in theory, humorous and rigorous, and has won warm applause from everyone. After the report, President Fu Shenglei and many teachers and students raised doubts and got detailed answers from researcher Zhu Biao. Finally, President Fu Shenglei summed up the report and put forward great hope for the teachers and students who are doing it. He encouraged the teachers and students to go out to strengthen academic exchanges and promote the development of disciplines and the improvement of personal scientific research level.