Our men's basketball team won the champion of "new life cup" and the second place of women's basketball team
Reporter: Li Hui, Yang Yanyun Photographer: Zhao Ziwei, Zhang Mengke Editor: He XiaYan, Wang Jianing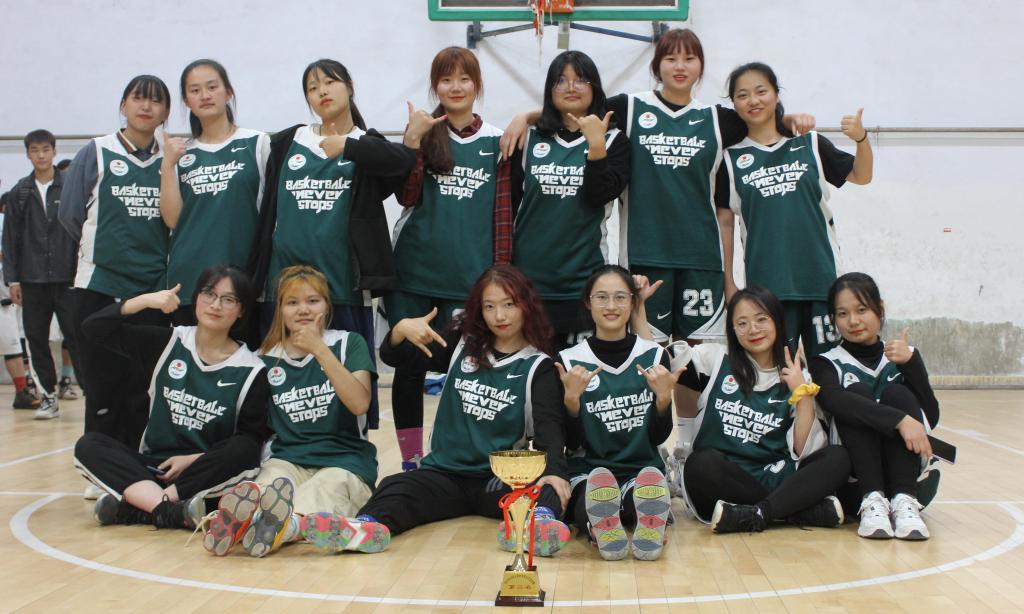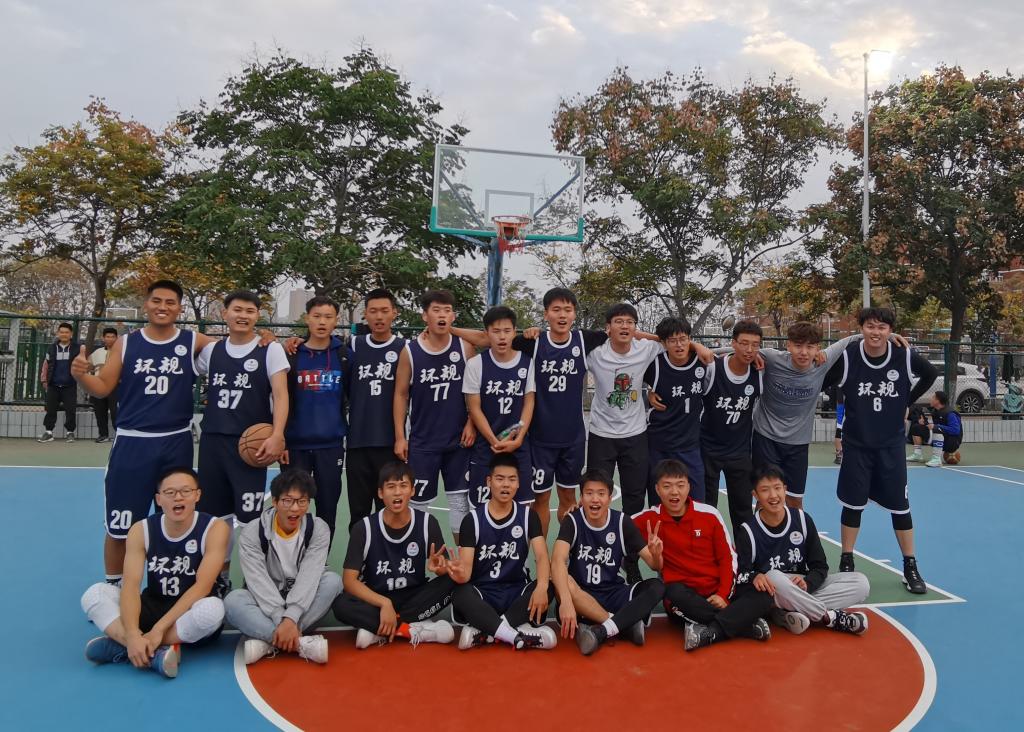 On November 8, Henan University "freshman Cup" basketball final was held in the Cuba training center of Minglun campus. The women's basketball team of our college matches the women's basketball team of the school of Journalism and communication, and the men's basketball team of the College of software. Finally, the women's basketball team won the runner up with a score of 20:44, and the men's basketball team won the championship with a score of 34:28.
With a whistle, the women's basketball final first started, both players quickly into the game state, all in high spirits. He Xiayan, No. 33, found the right time, hit the middle shot and scored first, which greatly inspired the morale and won the cheers off the field. Then the other side launched a fierce attack, many times using long pass tactics to obtain several points. At half-time, the coach guides the players to adjust their mentality and formulate tactics. In the second half of the match, our players resisted the pressure of the other side's attack, strictly guarded against the main force, never slackened, and finally lost the opponent's fiery feeling and missed the champion.
At the beginning of the men's basketball match, double convenience launched a fierce attack and defense conversion, fast attack rhythm continued, and the situation on the field was once tense. Our 77 Lu Tianqi broke through the defense of the other side and opened the breach with a wonderful middle distance. The game was in a state of anxiety. Tian Mingjie, No. 7 of our side, was injured carelessly, and then came out with injuries. He not only scored three goals in a row, but also hit three points accurately. The audience cheered for him one after another. At the beginning of the second half, the attack momentum of both sides was more vigorous, and the suspense continued to maintain. At the decisive moment, Guo hengpeng, No. 29, and Zhang Yu, No. 13, each scored a goal to open the score. The whistle blew and the score was set at 34:28. The men's basketball team of our college won the championship with unstoppable momentum. The audience rushed onto the court to greet the players and cheered one after another.
During this "freshman Cup" tour, our basketball players braved all kinds of strong enemies from the first battle to the final, and achieved proud results, showing the concerted and persistent sports spirit of environmental planning students, and gained unforgettable experience and valuable experience. Women's basketball team lost without regret, the men's basketball team won beautiful, environmental regulations students will uphold the "victory is not proud, defeat is not discouraged" belief, continue to win glory for the college.