Earthology lecture hall: who made global warming? —— Geography Perspective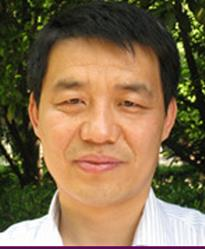 Presenter: Professor Lu Huayu, Nanjing University
Reporting time: November 13,2020 15:00-17:00
Reporting venue :2nd floor, School of Environment and Planning: School of Environment and Planning
Inviter: Professor Fung Siu Tung
Moderator: Professor Feng Zhaodong
Lu Huayu, professor of Nanjing University, member of the academic degree committee, dean of the School of Geography and Marine Science, vice chairman of the Chinese Geography Society, is responsible for the National Outstanding Youth Science Foundation project, the innovative research group project of the fund committee, the national key R & D project, etc. Engaged in monsoon climate evolution, loess- Study of desert-river geomorphological processes and Pleistocene paleo-human technological behaviour and environment.
Summary of views: environmental and climate substitution indicators of aeolian sedimentary records, track cycles and millennium-scale climate events recorded in loess, relationship between long-term evolution of Asian monsoon climate and global temperature; quantitative reconstruction of spatial pattern of Chinese deserts during the last ice age and Holocene warming period, revealing the evolution process of Central Asia-East Asia desert; revealing the Pleistocene paleo-human activity time and its environmental adaptation and behavior in the Eastern Qinling region; obtaining marine sedimentary evidence of early geomorphological evolution in the northeast margin of the Qinghai-Tibet Plateau and Karakoram-Himalayan region. Published more than 200 academic papers, was cited more than 11,000 times (SCI cited >8000 times), H index 54.
Warmly welcome interested teachers and students to participate actively!